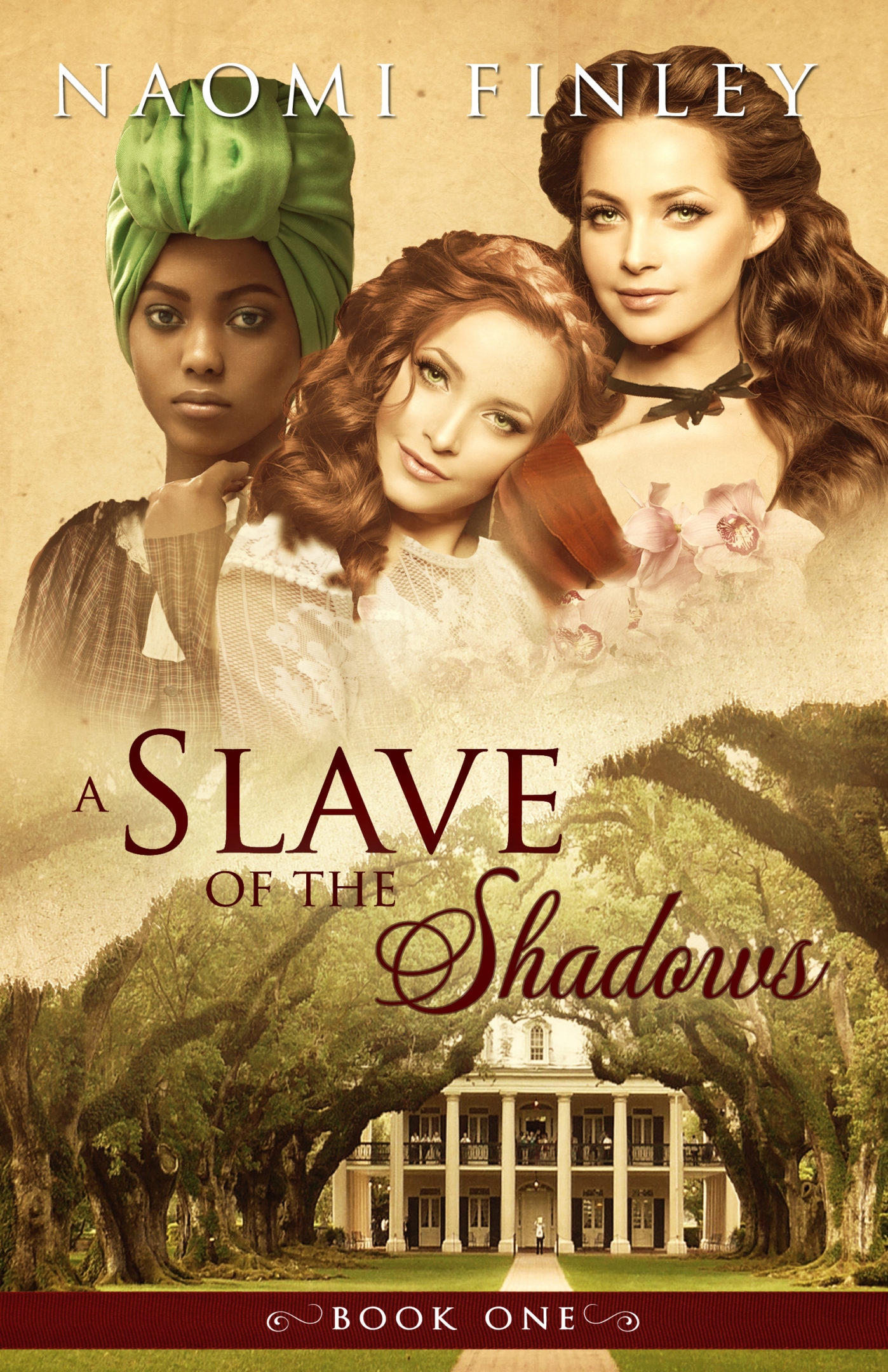 A Slave of the Shadows
Historical Fiction Novel
For immediate release:
Author's new book receives a warm literary welcome.
Readers' Favorite announces the review of the Fiction – Historical – Event/Era book "A Slave of the Shadows" by Naomi Finley, currently available at http://www.amazon.com/gp/product/1775067602.
Readers' Favorite is one of the largest book review and award contest sites on the Internet. They have earned the respect of renowned publishers like Random House, Simon & Schuster, and Harper Collins, and have received the "Best Websites for Authors" and "Honoring Excellence" awards from the Association of Independent Authors. They are also fully accredited by the BBB (A+ rating), which is a rarity among Book Review and Book Award Contest companies.
"Reviewed By Jane Finch for Readers' Favorite
A Slave of the Shadows by Naomi Finley tells the story of Willow Hendricks and her life at the Livingstone Plantation in Charleston, South Carolina during the mid 1800s. Willow finds herself increasingly disturbed by the treatment of the slaves on not only her own plantation, but on neighbouring ones too. She is raised by Mammy, a black slave, and Mammy's daughter becomes her best friend. Willow is tormented by the little knowledge she has of her own mother, and resentful of her father who is strict and uncompromising. Willow makes friends with Whitney Barry from a neighbouring plantation and together they set out to try to make life better for the slaves, and to fight against the slaves' oppression. However, the actions of Willow and Whitney threaten to get out of hand and when Willow finally finds out the truth of her past, she realises that life will never be the same again.
The author, Naomi Finley, has skillfully crafted an epic story of oppression and obsession set in the deep south during a time when equality was unheard of and slavery was the norm. The characters of Willow and Whitney are perfectly developed, and the descriptions of life in these times is both upsetting and awe-inspiring. This is absolutely a book that has to be read if possible in one sitting, because it is impossible to put down. Each chapter leaves the reader hanging and consistent reading is compelling. Well done to an author that not only has a message to portray, but has done so in a professional and incredible way. An amazing book, and I, for one, can't wait for the sequel. I enjoyed it immensely."
You can learn more about Naomi Finley and "A Slave of the Shadows" at https://readersfavorite.com/book-review/a-slave-of-the-shadows where you can read reviews and the author's biography, as well as connect with the author directly or through their website and social media pages.
Readers' Favorite LLC
Media Relations
Louisville, KY 40202
800-RF-REVIEW
support@readersfavorite.com
https://readersfavorite.com
Kirkus Reviews
A SLAVE OF THE SHADOWS
Pub Date: Feb. 28th, 2018
ISBN: 978-1-77506-760-3
Publisher: Huntson Press Inc.

In this first historical novel in a series, debut author Finley tells the story of a young woman of the antebellum American South who takes on entrenched institutions in order to get justice for her friends.
In 1850, 18-year-old Willow Hendricks is the lady of the house at Livingston, her father's South Carolina cotton plantation. "I was your typical Southern belle on the surface, which pleased my father," she reflects, "but my wayward opinions gained his disapproval." Those opinions include the notion that women should have as much say over their lives as the men around them do; she also hates the brutal system of slavery that keeps the plantation running. With the help of a new friend, an outspoken Bostonian named Whitney Barry, she attempts to secure freedom for the slaves in her life, including Mammy, the woman who raised her, and Mary Grace, whose beauty attracts unwanted attention from white men. Going against the system means great risk for Willow and Whitney, but in doing so, Willow may learn secrets about her own family—including the identity of a man who surreptitiously moves about the plantation. Finley writes in a finely wrought prose style that vividly conjures even the most mundane details of the period: "Behind the privacy screen, with Georgia's help, I dressed for the day. After a quick use of the chamber pot, Georgia and Sam returned to the closet." She shows herself to be an adept storyteller, and paints Willow as an admirable, compelling protagonist. The book has all the secrecy, romance, and plot twists that one could hope for in a historical melodrama, but the author also adds a pleasing dash of progressive politics and feminism that gives the work a higher purpose. Those looking for a less-problematic alternative to Margaret Mitchell's Gone with the Wind could do worse than this novel, which feels surprisingly relevant to the current historical moment.
A pleasant costume drama with a focus on liberation.
Schedule an Event
info@authornaomifinley.com
Contact Author
info@authornaomifinley.com