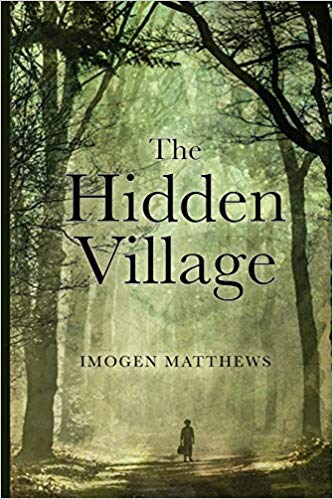 The Hidden Village by Imogen Matthews
Publisher: Amsterdam Publishers 
Genre: Historical Fiction
Pages: 366
Wartime Holland. Who can you trust? Deep in the Veluwe woods lies Berkenhout, a purpose-built village of huts sheltering dozens of persecuted people. But the Germans can find no proof of its existence. The whole community pulls together to help the Berkenhout inhabitants adjust to a difficult new life and, above all, stay safe. Sofie, a Jewish Dutch girl, struggles to adapt to living in Berkenhout, away from her family and friends. As weeks turn to months, she's worried they'll abandon her altogether. Young tearaway Jan likes to help, but he also enjoys roaming the woods looking for adventure and fallen pilots. His dream comes true, until he is found out. Henk is in charge of building the underground huts and organizing provisions to Berkenhout, but his contact with the Germans arouses suspicions. Who can you trust? All it takes is one small fatal slip to change the course of all their lives forever.
Buy Now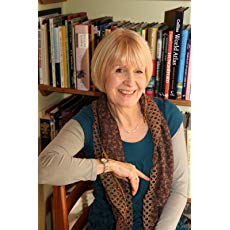 About the Author


Imogen Matthews is an award-winning author who lives in the beautiful University town of Oxford. Before she wrote The Hidden Village, she published two romantic fiction e-novels under her pen name, Alex Johnson. 
Imogen has strong connections with the Netherlands. Born in Rijswijk to a Dutch mother and English father, the family moved to England when Imogen was very young.
Every year since 1990, Imogen has been on family holidays to Nunspeet on the edge of the Veluwe woods. 
It was here that she discovered the story of the hidden village, and together with her mother's vivid stories of life in WW2 Holland, she was inspired to write her novel.

Praise for the Author
5 star Book Review: K.C Finn, Readers' Favorite:
I am a huge advocate of historical fiction for young adults, particularly when it's as well-researched as The Hidden Village. Imogen Matthews has taken a truly fascinating concept straight out of occupied territory and crafted a beautiful story that removes us from the overdone fiction of the battlefield to the real places where ordinary people became heroes that weren't venerated. A blending of religions occurs as people protect one another, regardless of their beliefs. Sofie and Jan are strong central characters who are still young and naïve despite their horrendous circumstances. The plot itself is slow and steady, but filled with tension and fascinating details of the everyday lives of people trapped in an unbelievably pressured situation.
The Hidden Village is recommended for readers of all ages, and especially to those looking for a heartfelt emotional journey.
Book Review: Jessie Cahalin @BooksInHandbag:
As more and more refugees arrive in the village to seek sanctuary, one cannot fail to see the parallel with the refugees in Europe. Matthews gives an insight into how desperate people are driven into circumstances. The author guides you towards the uncertain ending.
Find out about Lisebeth, Sofie, Jan and Oscar as they 'soundlessly' creep through their adolescence, in a chaotic world.
Get inside of the hidden village and find out more about the impact of the exceptional circumstances on the very real characters and dilemmas.
The characters of this book will never leave your memory and it will make you reassess the terrors in our own world.