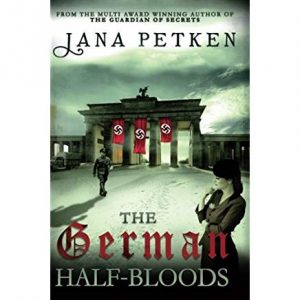 Series: The Half-Bloods Series
Paperback: 594 pages
Publisher: CreateSpace Independent Publishing Platform
Publishing Date: March 5, 2018
Genre: Historical Fiction
Amazon
BOOK DESCRIPTION
From the Multi-Award-Winning Author comes, The German Half-Bloods. "A historical novel steeped in horror, danger and suspense; a true page-turner." Germany, September 1939. At the outbreak of War, Dieter Vogel and his family face catastrophic events and separation as each member embarks on their deadly paths towards survival, love, and freedom. Dieter Vogel, a German industrialist, believes in protecting his family at all costs, but in a bid to keep his English wife and children safe, he is plunged into a well of deceit that tears the family apart. Doctor Paul Vogel is coerced into working in the Nazi eugenics programme and soon discovers that sterilising handicapped and mentally-ill Germans is just a prelude to a more lethal plan against those the Reich deem unworthy of life. Paul, trapped by the SS, seeks help from the unlikeliest of people and is plunged into a world of espionage and murder. British Army Major, Max Vogel, is attached to The British Intelligence Services and Winston Churchill's Special Operations Executive. His missions in occupied Europe are fraught with danger, and his adulterous affair with a woman he cannot give up leads him deeper into the quagmire of treachery and lies. Wilmot Vogel dreams of winning the Iron Cross, but when he confronts a mass killing of Jews in Poland, his idolatry of Hitler is shaken to its roots, and he finds himself imprisoned in the infamous Dachau concentration camp with no release date in sight. Hannah Vogel has no ambition other than to marry her English fiancé, Frank, before the lines of war are drawn. Against her father's wishes, she leaves Berlin on the eve of the German invasion of Poland, but when she arrives in England, she learns that Frank is not the civilian engineer he claims to be.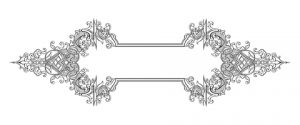 ABOUT THE AUTHOR
Jana Petken is a bestselling historical fiction novelist and screenwriter.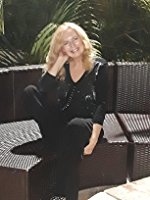 She is critically acclaimed as a bestselling, gritty, author who produces bold, colourful characters and riveting storylines. She is the recipient of numerous major international awards for her works of historical fiction and is presently in talks with film producers regarding one of her titles.
Before life as an author, she served in the British Royal Navy. During her service, she studied Naval Law and history. After the Navy, she worked for British Airways and turned to writing after an accident on board an aircraft forced her to retire prematurely.
Titles by Jana Petken.
Bestseller, Multi Award Winning, The Guardian of Secrets. (2013)
The bestselling Mercy Carver Series: award-winning, Dark Shadows, book 1, and award-winning Blood Moon, book 2. (2014)
Multi Award Winning, The Errant Flock: The Flock Trilogy Book 1. (2015)
Multi Award Winning, Swearing Allegiance. (2016)
Award Winning, The Scattered Flock (The Flock Trilogy book 2)
Flock, The Gathering of The Damned (The Flock Trilogy Book 3)
2018, The German Half-Bloods
Website: www.janapetkenauthor.com
Twitter
Facebook
Email: petkenj@gmail.com