Click the link below to check out the full review and her website.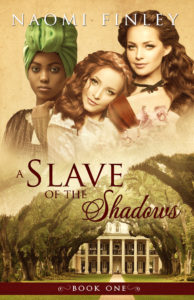 A Slave of the Shadows is absolutely breathtaking. The characters themselves are brilliantly written, full of life, depth, complexities, struggles, heartaches, secrets. The attention given to historical detail is not only on-point but is rich in its authenticity. Which means that readers are not only caught up in the lives of these people but deeply suffer as the agony of that time period splays itself across the pages. To say that I was hooked on this book would be a gross understatement. To say that I will be stalking the author for the release of book number two is not an understatement. Highly recommend.
Special thanks to Stacie and Amy at HFVBT
Check out Amy's site for some amazing historical fiction books. One of my recent favorites is Slipper by Hester Velmans.
Historical Fiction Virtual Book Tours
You can purchase author Hester Velmans' novel Slipper at the link below.