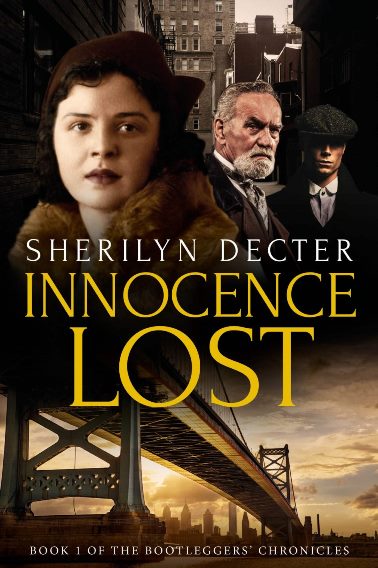 Publication Date: February 21, 2019
eBook & Paperback; 339 Pages
Series: Bootleggersí Chronicles Series, Book One
Genre: Historical Fiction/Crime/Women's Fiction
In a city of bootleggers and crime, one woman must rely on a long-dead lawman to hunt down justice…
Philadelphia, 1924. Maggie Barnes doesn't have much left. After the death of her husband, she finds herself all alone to care for her young son and look after their rundown house. As if that weren't bad enough, Prohibition has turned her neighborhood into a bootlegger's playground. To keep the shoddy roof over their heads, she has no choice but to take on boarders with questionable ties…
When her son's friend disappears, Maggie suspects the worst. And local politicians and police don't seem to have any interest in an investigation. With a child's life on the line, Maggie takes the case and risks angering the enemy living right under her nose…
Maggie's one advantage may be her new found friend: the ghost of a Victorian-era cop. With his help, can she find justice in a lawless city?
Innocence Lost is the first novel in the Bootleggers' Chronicles, a series of historical fiction tales. If you like headstrong heroines, Prohibition-era criminal underworlds, and just a touch of the paranormal, then you'll love Sherilyn Decter's gripping tale.
Excerpt:
What with the turn of the century and then the war, it is a time of many advances in America: cars, planes, radios, telephones. Lots of changes, and yet some things are still the same. Monday is still Wash Day and clothes are still scrubbed on a board and wrung out to dry, then pinned on the line. Tuesday is still Ironing Day, with a hot iron from the stove. Wednesday is mending, usually replacing the buttons torn off by the washing machine's mangle. Thursday means cleaning the upstairs. Baking is done on Fridays. Saturday's chores are to clean downstairs. The best day of all is Sunday: a day of rest, church, and visiting.
Now that Maggie's doing the lodgers' wash, her Mondays are longer than ever. She bends over the large galvanized tin washtub on the back porch, and scrubs Tommy's shirt on the washboard. There are two more washtubs next to it on a wooden washstand. A hand-wringer, the infamous mangle, is mounted above the wash tubs. Two wooden rollers and a crank squeeze out the excess dirty water before the shirt is rinsed in the second tub. Her mangle often breaks a few buttons, keeping Maggie busy with repairs for her own household as well as for the public laundry downtown.
Like most of the houses in the neighborhood, the windows at the back of Maggie's house are always steamed on Mondays. Inside the kitchen, a large pot of water is on a slow boil so that the washing water stays hot and the soap is dissolved. Maggie uses a second rinse tub to make sure the harsh Borax soap is rinsed out of the clothes before she hangs them on the line. As the shirt goes through the wringer for the last time, it falls into a wicker laundry basket. 
It's a mild March day, and Maggie puts clothes on the line to dry. Even with it being sunnier, after pinning out the clothes this morning, her fingers are blue from the cold. She picks up one of Tommy's school shirts and remembers that day she found Alicja crying. She feels a lump in her throat. It seems a lifetime ago.
Next door, Clara hangs her own wash. Maggie hadn't enjoyed washdays before, but now looks forward to them. It's her way of staying connected to her neighbors now that she's not needed over in the Leszek kitchen.
There's a community conversation going on under the washing lines and over the fences of the houses every Monday. 
"So, Joe was telling me about this cop in California who had two houses, a couple of cars, a speedboat, and cash stashed in every bank in town," Maggie says. 
Clara mumbles around the wooden peg in her mouth. "I should have married a cop. I'd get me one of those new washing machines."
"And sit and eat bonbons on Mondays, while the rest of us work?" Maggie asks with a chuckle.
"Nah. You can come over and use my machine too, Maggie. I'll let you. But it will have to be a Tuesday, because I'll need it on Mondays."
"Then when would I do my ironing? Wednesday? Clara, that wouldn't work. And I suppose mending day would get pushed to Thursday and before you know it my whole week is turned upside down."
Their laughter is caught by the flapping sheets. 
"Yes, but you'd have Mondays free, Maggie. You could eat bonbons with me."
About the Author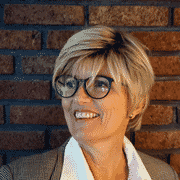 Sherilyn Decter is a writer, researcher, and lover of historical fiction. Her work is set in the Roaring Twenties and if you like feisty and determined heroines, complex cover-ups, Prohibition stories about criminal underworlds, police and political corruption, then youíre going to love Sherilynís grand gangster tales.
For more information, please visit Sherilyn Decter's website. You can also find her on Facebook, Instagram, Goodreads and Pinterest.
Blog Tour Schedule
Friday, February 15
Review at Passages to the Past
Excerpt at Encouraging Words from the Tea Queen
Saturday, February 16
Review at Pursuing Stacie
Excerpt at Bookish Rantings
Review at A Chick Who Reads
Sunday, February 17
Excerpt at Maiden of the Pages
Guest Post at Jennifer Silverwood's Blog
Monday, February 18
Review at 100 Pages a Day
Excerpt at Old Timey Books
Feature at What Is That Book About
Tuesday, February 19
Review at Peppermint Ph.D.
Review at Reader then Blogger
Wednesday, February 20
Interview at The Old Shelter
Guest Post at Let Them Read Books
Thursday, February 21
Review at Macsbooks
Review at The Old Shelter
Interview at Myths, Legends, Books & Coffee Pots
Friday, February 22
Review at A Book Geek
Review at Coffee and Ink
Review at CelticLady's Reviews
Excerpt at Spellbound by History
Giveaway
During the Blog Tour we will be giving away two prize packs of a copy of the book, a set of Paper Dolls, and a Jazz Age Fashion Coloring Book! To enter, please use the Gleam form below.
Giveaway Rules
—Giveaway ends at 11:59 pm EST on February 22nd. You must be 18 or older to enter.
—Giveaway is open internationally.
—Only one entry per household.
—All giveaway entrants agree to be honest and not cheat the systems; any suspect of fraud is decided upon by blog/site owner and the sponsor, and entrants may be disqualified at our discretion.
—Winner has 48 hours to claim prize or new winner is chosen.